Are you annoyed that you can't reach your back while taking a bath?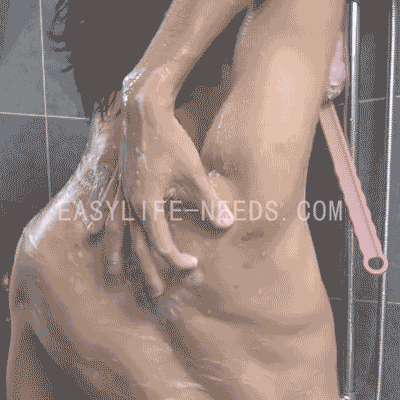 Clean and scrub with this silicone towel now and keep it clean!
Those hard-to-reach places can sometimes be painful, and now we have the solution.
Enjoy deep cleaning and body massage during every shower!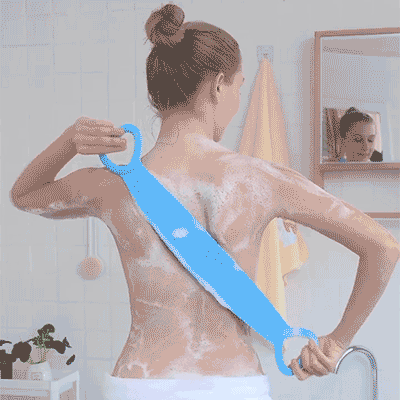 After a long and tiring day of working or hours of exercising, all you need is a hot shower and this amazing Deep Cleaning Shower Mate that will give you a relaxing body massage!
Feel that squeaky clean skin after removing dead skin cells and all the dirtiness of your body! Clean pores and exfoliate the skin so you can prevent dark patchy skin and ingrown hair! You deserve a smooth and rejuvenated body!
Good blood circulation is very important for your health and immunity and it is easy to improve it using this body scrub each day!

It is made of durable high-temperature resistant silicone with the both-sided handle that allows you to reach you back and wash the whole body!
Rejuvenate your body skin using Silicone Back Scrub frequently! Get yours today!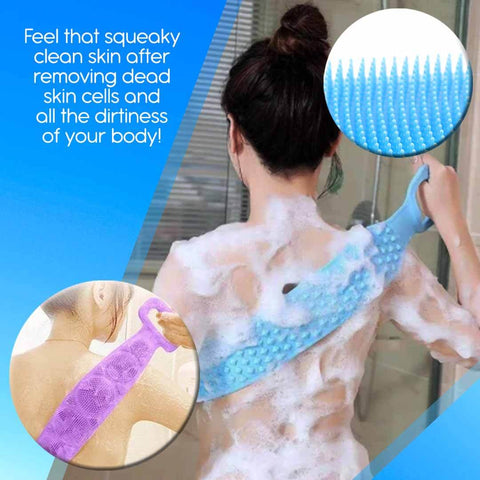 Perfectly Cleansing Out: A silicone material that prevents bacterial spread allows deep body cleaning and removes dust, grease, and dirtiness!

Exfoliating Effect: It removes dead skin cells and clean pores for smoother skin! Invigorate your body skin using this amazing body scrub!

Stimulates Blood Circulation: This scrub is perfect for early morning showers after a workout to improve blood circulation and make you feel ready for the day!

Reach Hard-to-reach-places: If you are tired of not washing your back properly because you can't reach it, the double-sided handle will make it possible!
Technical Specifications: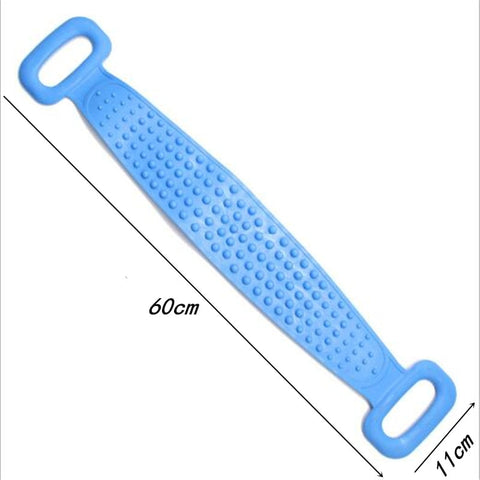 Material: Food-grade Silicone
Colour: Blue, Pink, Purple, Green
Package includes: 1 x Silicone Back Scrub