Enjoy your peaceful and beautiful sunny day in your garden using this solar-powered fountain kit, which requires no electricity or batteries! It works immediately with no waiting on charge time.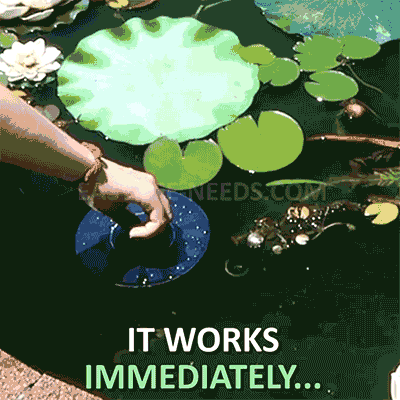 The simple design means no messy wires will be present and features suction cups at the bottom of the kit to stay in the desired place or float freely on the water.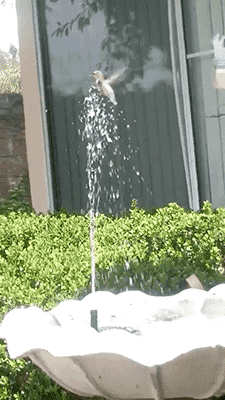 It provides you LONG-LASTING enjoyment.
How to Install
Where to Use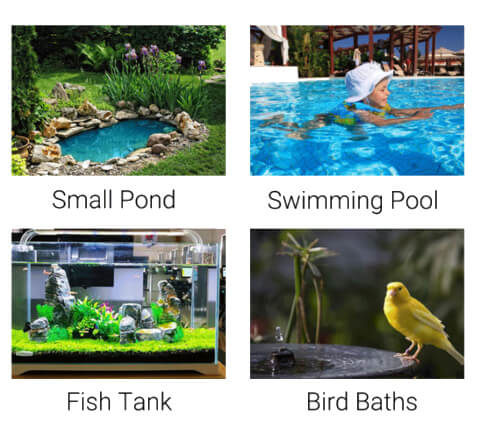 Important Note:
Kindly let the solar power fountain kit get full exposure to sunshine to work effectively, avoid shadow blocking the sunlight. For optimal performance, we suggest a sunny day with temperature at least 24°C / 75°F
Be sure to fill enough water in the birdbath and always keep the pump under the water surface
Change the water from time to time to keep the fountain clean and to avoid any dirt from clogging up
Product Size: 16 x 16 x 1.78 cm / 6.3 x 6.3 x 0.7 inch
Frequently Asked Questions:
Q: Is there an on-off switch?
A: No, but it does work when the sun is shining on it. Some days it kept on working when it was cloudy! make sure it has enough water. When the sun goes down it will stop but it starts again come sun-up! 
Q: Does the black nozzle completely remove, or just the head?
A: Yes the nozzle is completely removable.